Rose Tattoo in European tour and The Angels reunited with Doc Neeson starting their Australian tour TODAY !!!
Great Live performance at Paris June 30th from ROSE TATTOO IN EUROPEAN TOUR !! The venue was not big but the audience was very hot !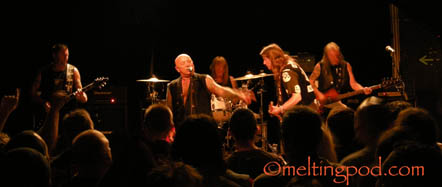 Thanks Angry for the interview and Clarcky (the sound engineer) for my first lesson at the desk !!
Don't miss their last shows in Germany, Holland, Netherlands, Portugal to finish in Spain July 12th !!
More pics with the Tatts at Paris and Angry's interview coming soon but chronologically I will start by publishing the interview I recorded with Buzz Bidstrup last May just after Doc Neeson about THE ANGELS REUNITED and more…
The Angels are starting their AUSTRALIAN TOUR TODAY until August 2sd…together again after 27 years …check their NEW WEBSITE !!
with a nice video here to share this pleasure with you oversea !!

Watch how they look all great…ah ! Doc, Buzz you look so happy…I'm so happy with you even…from Marseille !!!