01/11/07 The Meltingirls world connection around the Aussie rockers : The Angels band, the Bon Scott Celebration Concert CD' Launch, Rose Tattoo's last tours…on stage, backstage !!
What would ROCK AND ROLL be without THE GIRLS ???!!! Every rockers I interviewed for the Woman Show (what's the best part being a rocker?) told me first the music on stage is their life and they couldn't imagine doing anything else, but it's rare if two minutes later (maybe one ??) they didn't mention THE GIRLS !! Yes, Girls can be exciting groupies, faithful fans and friends but photographers and reporters too, often very talentuous (some of them even are podcasters now !!). So today I chose to publish with their agreement the work from some of them who shared with me their emotion in front of the stage or backstage during these last days or months (click to enlarge the pictures)…Enjoy !! It's just a beginning because…
my WORLDPUNKROCKCHICKSGANG RULES !!!!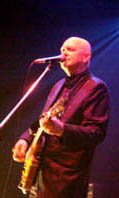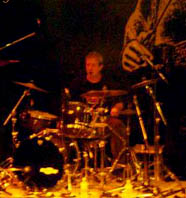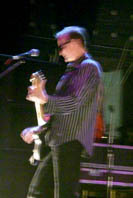 John Brewster, Buzz Bidstrup, Rick Brewster from The Angels band at the Bon Scott Celebration Concert CD's launch at Perth Western Australia October 19th 2007 (photos from Clair)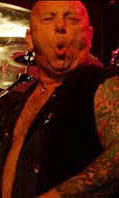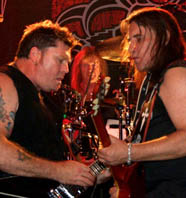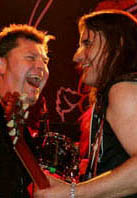 Angry Anderson, Daï Pritchard, Mick Cocks, Paul DeMarco from Rose Tattoo at Postdam Germany August 2007. Bravo and thanks Helene for these SUPERBE photos, ones of the best I ever saw from the Tatts !! (more Helene's pics on Rose Tattoo's website's gallery)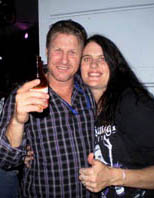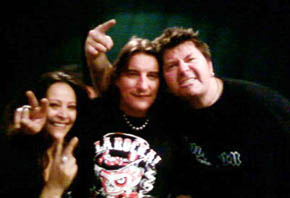 Darrel The Angels band's tour manager who came to Marseille last January) and Clair at the BSCC CD's launch; Brenda with Mick and Daï at Brisbane Queensland (Tatts' last show after their Australian tour with Motörhead) October 20th (Brenda : "as Nathan from "The Driving Conditions" took the picture of myself with Mick and Dai, Mick said " hi Annie !!"cool ! hi Mick…:)
Now do you want to live the Bon Scott Celebration Concert CD's launch at Perth with Clair ?? here a detailled report she sent me…not a classic review but just a message quickly written to share her first emotion after the show. She accepted to share it with you : I hope you will appreciate her walk that night !
From: partywithclair Date: 22 Oct 2007, 09:48 PM
"What a night!!! Just thought I would let you know how it went for me.
We got into the show about 1 hour or so after it opened. Missed the first band Hells Bells which I would have really liked to have seen. But it was impossible to get there any earlier. Then, on came the Party Boys…Just can't get enough of the old status quo goldies. The line-up changed around during the set. My only sadness to the night was that I had hoped Dave Gleeson (Screaming Jets), who is also a Party Boy, wasn't there. That guy just rocks.!!!! So there was, Dave Tice, Alan Lancaster, John Brewster, Buzz Bidstrup, Paul Christie, Dave Evans, Randell Waller, Vince Lovegrove and Kevin Borich. I think that was it.
Anyway rocked on to that quite nicely.
After a quick break, on came The Angels. yayayyayayy.
Chris was in an awesome mood. I can't remember seeing him in such a cruisy, relaxed, playful mood before. So he was obviously reallllly enjoying himself which was great to see. Later on in their set, he caught Darrell's eye and nodded over our way. Darrell stuck his head around the corner of the stage, and saw me and waved. Then Chris has shaken his head and nodded further behind us. He was eyeing of this chick in a short skimpy outfit! Boys, will always be boys, huh! Had a great laugh with Darrell about this later!
Anyway, after they finished I stayed where I was which was near the door that took people backstage, waiting for Darrell to come out so I could grab him. This bloke who was with the other support band 21 guns just appeared in front of me and said do u want to come back and see the boys?
Duh, of course! So I followed him around the rabbit warren that's under the "Metro City" Perth. The first room I walked past was the Angels. So I got Buzz's attention and he came out to me. That's when I got the picks with him. Anyway, following behind Buzz I came upon Dave Evans and told him what I told Buzz, I am friends with Annie on Meltingpod, and I know you write to her and I want a pic to send back. So, I took a photo and then we both decided to just keep taking shots, just for fun.
Then, Mark Evans was standing there so I hit him up for a photo too. He was more than happy to oblige, was a bit pissed I think!
The backstage area was turning into an unorganized chaos so I quickly exited.
Usually when the headliners have finished the night is over and you just aren't ready to stop, so this night they had 21 Guns play after. They are an Ac/dc cover band. They did an awesome job. We caught up with Darrell, who we then rocked on around to The Rock with, a night spot in Northbridge. He is such a nice guy!!! Anyway, we left there at 5am (leaving Darrell there!).
And Annie, you are obviously very fresh on every ones minds cos as soon as I said your name they (Dave, Buzz, Darrell) all knew who I was talking about. Darrell spoke very highly of you and fully appreciates what u do for Aussie music.
Go Girl!!!!!!!!!!
it would be fantastic if we could get together for the Bon Scott Concert in Feb.
talk soon,"
Clair