18/07/05 The Saints from Tokyo to Nashville !
The festival Oulala at Saint-Bonnet le château-Part Two, with the Saints in concert (+ some songs from cds too refering to Chris Bailey's talk about his lyrics in the festival Part One : 12/07/05), Tokyo Sex Destruction from Barcelone in a funny melting Spanish-English interview and a political call recorded backstage with a technician-artist, in this new podcast.
The electric girls of Nashville Pussy only for your eyes (pics below), giving a true American show the first night of the three days festival.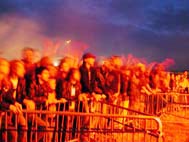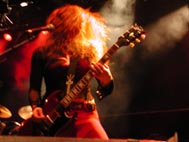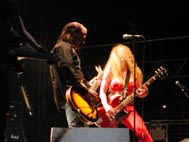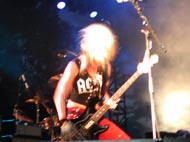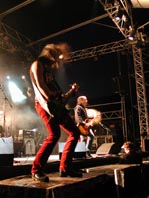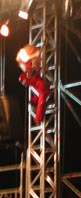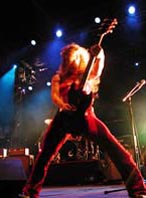 Téléchargez le fichier en cliquant sur l'icône
Click on the icon to donwload the file.