01/10/07 JEAN LEE and the YELLOW DOG : Ed Kuepper's new album 's release today !!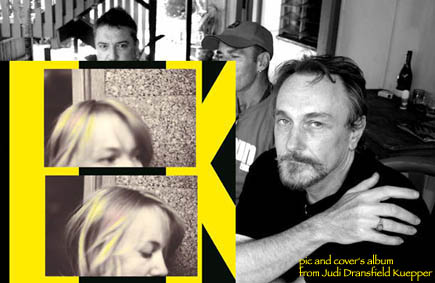 Reduced to the silence for too long weeks because some serious material and financial problems (broken laptop at the end with all the sound stuff inside, including ED KUEPPER's interview about this new album !!) I kept to stay alive on my MYSPACE/MELTINGPOD to spread the music I like…check it ! and add Ed's songs to your page if you have an account there and if you appreciate him !
I'm so sorry about that missed meeting prepared for long months : I'm trying to fix this bad situation as soon as I can.
Meltingpod Connections :
Thanks to the chicks from WORLDPUNKROCKCHICKSGANG (a group I created on myspace for some gang's action on the internet) and the boys who played Ed's songs on their myspace homepage the whole day today; through that way his music was played, saluted and promoted around the world from Sweden, to UK, France and the whole Australia…it was a first test but it's not bad !
PS : Message from ED : "thats great long live the punkchicksgang !".