8/07/07 Buzz Bidstrup the Angels' drummer greeting Meltingpod today from Australia !!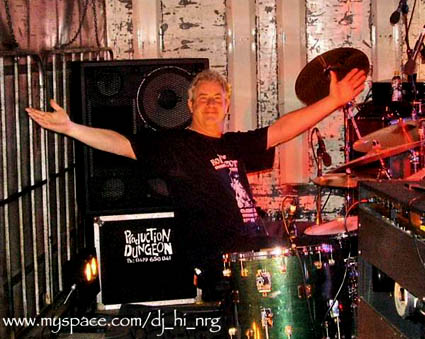 Buzz Bidstrup the Angels' drummer at a show in Australia, Gold Coast Queensland July 8 th, in fact today !!
Grant an Angels' Tatts' and Meltingpod's fan took that superbe pic telling Buzz it will be for me : cool !!!! I love these Australian rockers, I hope you understand why now.
Meltingpod Connection (update July 9th) :
9 July 1946, Ronald Belford (Bon) Scott was born in the Roods Kirriemuir Scotland, 61 today…a thought to the Ultimate Fan from North of France!!