19/09/06 Chris Bailey in Sweden with Lars Wallin
My friend Lars invited Chris Bailey from the Saints to an Australian festival in Stockholm a few days ago…and he played didgeridoo with him on stage for "Gone with the wind" and "Night in Venice" : enjoy these both videos sent by Lars !…..aaaahh I die ! this voice…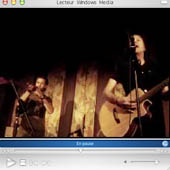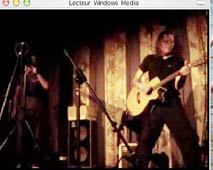 click on the pics to watch the videos…
Meltingpod Connections :
For the little story, last Spring Lars sent me a video where he played didgeridoo on "Night in Venice" with a friend of him at the vocals and guitar; I told him : hey Lars, it's a fantastic idea but please, invite Chris to sing and play guitar with you…and he did it !!! Bravo Lars !! Last Christmas, Lars sent me this gift…you understood, we are a little obsessive !!
Another fanatic from San Francisco sent me this Saints video right now.