26/02/06 Rocking with the independants
In the part 2 I ran to the machine à coudre to record LO a band from Marseille I already heard last year with pleasure opening for…the Saints !
I did an interesting interview backstage after the concert with Tom, Lo's singer, then exchanged some words with Nicolas, Ask the Dust's singer, a band from Paris who opened the show. Thanks to the both bands who gave me their albums to play on Meltingpod…"Black Kites" from Lo and "Anestesia" from Ask the Dust.
Click on the icon to listen to the podcast (part 2)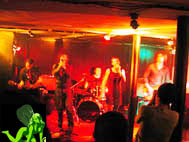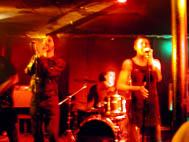 LO at the machine à coudre